14 Plugins to Convert Your WordPress Site into a Self Hosted Inbound Marketing Platform
WordPress though primarily used as a blogging platform can be converted into something much bigger with its numerous plugins and modular code. In this post, I will be covering some wordpress features and plugins using which you can convert it into powerful inbound marketing platform. With these plugins, you can do keyword research, social media marketing, lead generation, lead capturing, managing leads and email marketing.
We can categorize these plugins into 4 categories
Attract – Create targeted content, better SEO and leverage social media
Convert – Create landing pages, calls to actions
Close – funnel leads, lead scoring, manage leads (CRM)
Delight – email followup, social media, conversion
Attract with better content
WordPress has few plugins which offer keyword research inbuilt into the blog as well as plugins which you can use to write better and optimized content. Here are 3 such plugins.
start your inbound marketing by improving your onpage seo with wordpress seo yoast. Though wordpress comes with strong on page SEO elements, still yoast plugin makes it even better with integrating with various 3rd party plugins and webmaster services. Though there is also all-in-one seo plugin which is one of the most downloaded plugin for wordpress, you probably want to go with yoast.
Squirrly though has its shortcomings still it has some features which can be used to post optimized blog posts hence I am including it in the list. The plugin has a search and suggest feature which gives you suggestions to write more targeted post. Check out this video to understand how it works.
WordPress has few keyword suggestions plugins, since you will only be using one such plugin, I am including Instant suggest. The plugin suggest relevant keywords, spell check and autocomplete as you type. You can also select the source of suggestions. Check out the plugin page to fully understand its features. 
Just like Squirrly, Inbound Writer is also a third party plugin but has useful features hence I am including it in the list. With Inbound Writer, you can see what words and phrases your target audience is searching for and sharing online, and how well those words rank on the search engines. It also provides real time scoring and recommendations to write structured and targeted posts.
Convert with Landing Pages and Call to Action
MaxButtons is an excellent plugin to create calls to actions button without using any other software. With MB, you can create highly customizable css3 buttons.
This plugin is created by InboundNow guys (hello!). You can create quick landing pages with it which are highly customizable. This plugins also complements well the other 2 plugins, wp-leads and cta.
It creates landing pages (a.k.a. conversion or splash pages) for your WordPress site. It gives site owners the ability to monitor and track conversion rates, run a/b or multivariate split tests on landing pages, and most importantly increase lead flow!
WP Lead free plus allows you to create excellent squeeze pages without using any external templates. It had two versions, lite and paid and lite version do comes up with free templates and similar features as paid one. You can check the plugin page to see the difference and all features.
This plugin is ideal to capture emails as it create two field form with name & email. Email is double opt in, and allows you to forward opt in to services such as downloadable ebook or software. When you are ready to begin your email marketing campaign, simply export the list into your chosen email marketing software or service.
This plugin displays the most relevant Call to Action in your sidebar based on the content of the page. Calls to action are displayed randomly based on the category they are assigned to. If no category is assigned to a Call to Action then that action will display on pages with no categories.
Close with Managing Leads, managing contacts, Lead Nurturing and email marketing
WP CRM is an excellent plugin for lead capturing and creating landing page forms. There is another such plugin called wordpress leads which you can also look at.
WordPress Leads is a powerful feature rich plugin which can be used as a CRM and Lead Management and can be used to integrate with other CRMs as well as other mailing software. It gives extensive data on lead conversions as well as geographical data.
This plugin adds a real newsletter system to your WordPress blog which is perfect for list building, you can create emails with visual editor, send and track them.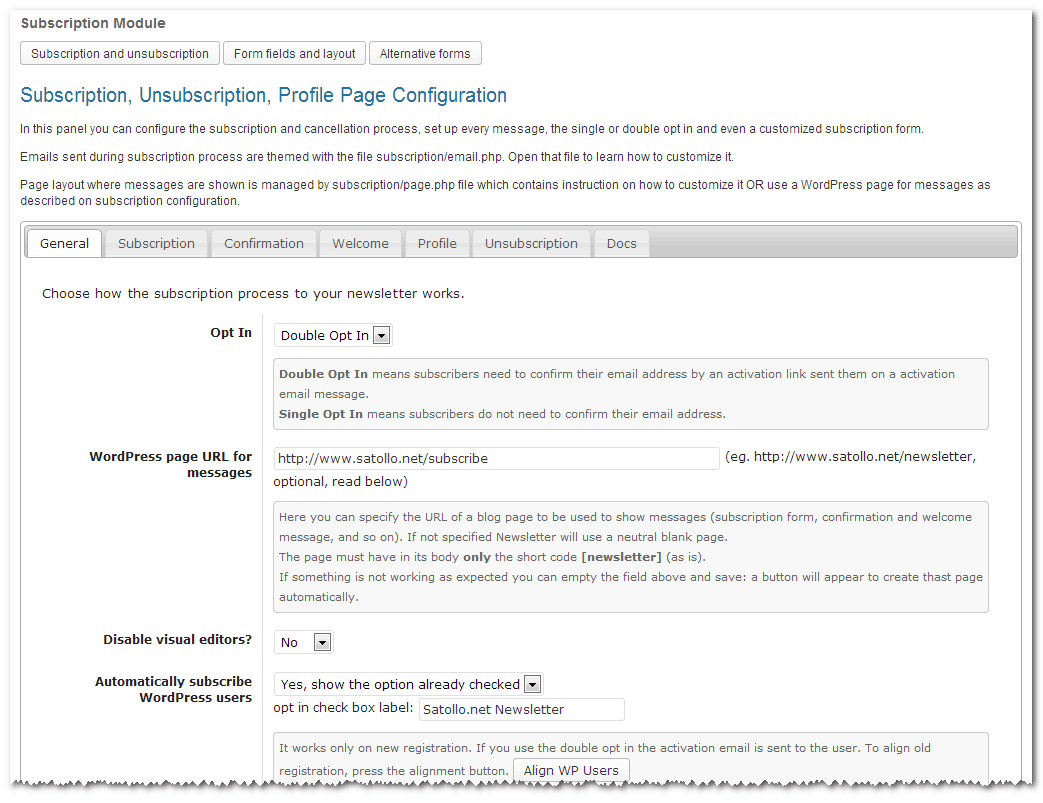 Delight with followup and web analytics 

Here are 2 plugins to do customer followup and web analytics.
SendPress is a simple newsletter plugin which you can use it as part of drip marketing campaign for your email subscribers. This allows creating newsletters with templates and flexible options which makes it comparable to paid newsletter services.
SendPress allows you to manage newsletters and emails with ease within WordPress. I liked its simple interface, specially to manage subscriber list.
This post won't be completed if we don't include any analytics plugin. WordPress has many such plugins including many integrate with Google analytics. Anyway I like Slimstat so I am including this since I love its dashboard and graphic presentation of data.
These plugins should be enough to start your inbound marketing journey, if you know any more such plugin, do suggest them in comments.
The article is written by Pushkar Gaikwad who has built InBoundio, a simplified inbound marketing software ideal for small businesses, individuals and marketing agencies. He also writes at InBoundio blog about inbound marketing, lead generation, sales cycle and web in general.
You can follow InBoundio on twitter at @inBoundio, on Google+ and Pushkar on his blog and on twitter at @PushkarGaikwad